Bitcoin Cash has been served! What next? How do you eat? Do you eat and clean up so that no one will notice? or do you share the dish with others?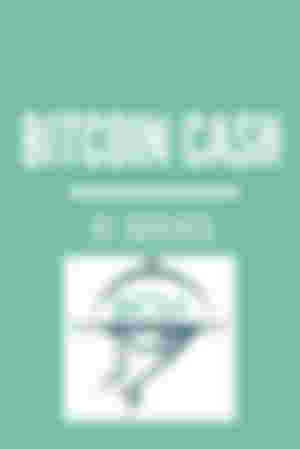 Bitcoin cash revolution needs mass adoption to be successful. For mass adoption, there is a need for more people to use Bitcoin Cash. A lot of people, especially from developing countries cannot afford to invest in or buy bitcoin cash. And there ain't many ways to earn bitcoin cash at the moment. Among the few available ways, read.cash is top of the list. And read.cash is a pretty easy platform to earn BCH – Be active, write and publish original contents. Another platform noise.cash is relatively easier based on the posts – you don't need to write a long article – but the earning potential is less compared to read.cash.
Just in case you don't know – read.cash and noise.cash are platforms where users write and publish articles or short posts respectively and  earn tips in Bitcoin cash from other users (and bot in read.cash). The main goal of these platforms is to foster bitcoin cash adoption by attracting new people to use it. And the idea is to give people Bitcoin cash, so many will try BCH and learn more and create awareness to promote its adoption by telling their family, friends, colleagues and members of any community they find themselves that bitcoin cash is great and not a scam.
In a nutshell the idea is
You have joined and your bitcoin cash is served (you have earned BCH), what next?
Have you tried to learn more about bitcoin cash? Have you made any attempt to promote it by telling your family, friends, colleges, and people around you about bitcoin cash? You have been served Bitcoin Cash on a silver platter by both read.cash and noise.cash. That doesn't make it free money, at least you have to put in some effort by actively engaging, writing, and publishing articles.
Your first Bitcoin cash automatically makes you a member of the bitcoin community. You become bitcoin cash – part of we in they (They used by someone who has not bitcoin cash). What's your role as a member of the bitcoin cash community? When you move into a new community, you don't just live there and take care of your house only, as whatever affects your community may affect you as well. You contribute towards the safety, development, and growth of the community. This applies to the bitcoin community, you don't just join to earn and hodl, you have to contribute to the growth of bitcoin cash by creating awareness to promote bitcoin cash adoption in every environment you find yourself.
Since joining read.cash, there has been buzz about the Club1BCH and many users are working towards being a member ( I wish to join someday too). That's a good thing, but there should be more to it. I know some of the core members like ……….. are actively promoting bitcoin cash on social media and their community. Are the rest of us doing the same?
What have you done to create bitcoin awareness?
This is not an excuse. I'm only a baby in the bitcoin and read.cash community. I was born into the community on February 1, 2021. I have let out my first cry and had a feel of fresh breath. Now, I'm learning to crawl, then walk and talk. Believe me, when I learn to talk, my voice will be heard as far as possible. I have been able to publish 3………. Articles and earned about $0.24 from other users (nothing from the bot yet), most of which I have given away via tips. I hope to start earning better soon. But while in the waiting period, I have been reading a lot of bitcoin cash and generally crypto-related articles whenever I can to learn more about what I have gotten into and also to equip myself with the needed knowledge to educate others about Bitcoin cash. I can't imagine trying to lure someone into the bitcoin cash community and I was asked questions and I couldn't provide good answers to them. It means I don't know what I'm preaching to the person. I don't want to find myself in such a situation. So I will keep learning and improving my knowledge of BCH and crypto in general
Also, due to my unemployment status, there is something I seem to have in abundance – Time. The depressing feeling of being unemployed is an awful feeling, trust me, you don't want it. "Idle hands make fretful minds". So I try to keep myself busy, I have picked up a hobby – I play chess and sometimes pool with some folks. Recently, I told some of them close to me about joining read.cash, and the opportunities in the bitcoin cash community. First, they were interested in how much I have made. They giggled when I said $0.24. Some said I should come back to them when I have earned something good – they don't want to waste their time on something that will not be productive. I tried hard to convince them, by showing them other users earning on read.cash, that was not convincing enough, only proof from me will convince them. I hope to prove them wrong soon. About two others complained that they won't be able to write articles, then I gave them the noise.cash option, one joined immediately and the other promised to join sometime in the near future. Not much, at least I got one. I will keep trying to promote bitcoin cash whenever I can.
I play pool at a small hotel within my street. The good thing is that I don't have to buy or pay to play as the manager is a friend. This evening, yesterday, I suggested to him accepting bitcoin cash as a means of payment, for drinks, food, and other services they offer. At the end of our discussion, he promised to get back to me while he makes out time to talk to his boss about my proposal. I look forward to a positive response.
These are my little effort in the few days I have joined the community. I wish to do more. Will sleep on it and come up with a strategy to create bitcoin cash awareness and promote its adoption in my state and Nigeria in general.
Let's not just earn bitcoin cash and convert it to local fiat. Let's hodl, learn, and promote bitcoin cash in our various communities. And if possible spread a little of the bitcoin cash we have earned to other people, to keep the read.cash idea going.
What have you been doing to create bitcoin awareness in your environment or on social media? Share with us in the comments section.
---
You may also like: