One way to improve Bitcoin cash adoption in the country is to increase the number of its users, another is to have more BCH vendors (many feel more comfortable dealing with a person one-on-one transaction, than an exchange website) and also provide more utility for Bitcoin Cash in Nigeria. Presently, we have a lot of local crypto vendors in Nigeria, but most if not all don't deal with Bitcoin cash (BCH), they prefer the more popular Bitcoin (BTC) and even Ethereum (ETH).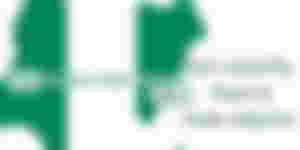 So, creating awareness, educating people and inviting them to earn BCH on read.cash and noise.cash, without providing more utility for what they earn may not be as productive as we do hope for. Many will join, earn and simply swap it to other crypto like Bitcoin and Ethereum they can easily sell to local vendors for Naira. read.cash made it very easy for users to withdraw their earnings in other cryptocurrencies with the sideshift.ai feature. With this, a read.cash user don't need to own a BCH wallet with bitcoin.com or other wallets to earn and withdraw from read.cash. The user can simply earn enough and withdraw it in BTC, ETC or any other preferred token that are more popular in the country.
We need to provide more utility to push forward for a massive adoption of Bitcoin cash in Nigeria. Getting Nigerian merchants and service providers to accept bitcoin cash as a means of payment will be a hard nut to crack, but very possible. It needs patience, more convincing efforts and perhaps irresistible offers to merchants.
Where do we start from?
It's obviously getting merchants to accept bitcoin cash as means of payment.
According to a survey by IPSOS Nigera, phone airtime/data is second only to food in terms of what Nigerians spend their money on and,surprisingly,ahead of transport. This is true for every region of Nigeria. (14% spend most on food, 10% most on airtime and 9% on transport.) How about getting airtime vendors to accept bitcoin cash? or creating a platform or an App with provision to purchase airtime and data with BCH? Millions of Nigerians buy airtime and data everyday, being able to mke this purchase with Bitcoin cash, could give some a good reason to want to earn and use BCH. Thank goodness that read.cash and noise.cash has made earning Bitcoin cash easy.
About creating a site or app, I neither have the technical-know-how nor the finance. Perhaps individuals with the finance or skills can provide such for Nigerians to top-up their mobile phone number with bitcoin cash. I have come across one of such platforms that accepts Nigerians, Alfatop, but their charges are high. I tried purchasing ₦1,000 wroth of airtime, and I was to pay $3.70 which I could exchange for about ₦1,600. So a cheaper option would be better.
What can I do?
Within my limitations, I have created whatsapp and Telegram group where we will provide support to purchase airtime and perhaps other possible commodities with Bitcoin cash. The individual will send the amount in BCH and I will recharge the phone with same amount of airtime from the major service providers in Nigeria (MTN, Airtel and Glo), with no hidden charges.
Possible Challenges
Will there be challenges? of course there will be challenges.
And top on the list if Trust issues. Getting people to send their BCH to me out of trust, with hope of receiving airtime in return. I will build good reputation by starting with close friends, family and relative. When satisfied with my services, they will most likely spread the news to others. I will also create awareness of the services on social media like Facebook and twitter, inviting the to join the groups on Whatsapp or/and Telegram.
Second if capital. I will need money to buy the recharge I will sell to them. But I can always start very small with whatever little I can scrap from my gigs. Also I don't expect immediate massive rush, so I will build gradually with whatever I have at hand.
And the there will be people who will want to take advantage of the situation by trying to scam me or potential buyers. An individual may claim he sent BCH when he/she didn't. And they may chat up members claiming to be in charge, (yes, some Nigerians can be so gullible). This can be checked when it arises.
What Next?
Let' begin and see how it turns out. I bet it will turn out great with the right support. I don't expect a rush at the beginning, but expect an increase in the use of the service with time. I will have to create awareness so that more individuals will be aware they can earn bitcoin cash with little effort on read.cash and noise.cash, and they can purchase airtime of as little as $0.50 with the BCH they earn. The group will also serve as a medium to educate and update them on bitcoincash, read.cash and noise.cashe.
With time, we will introduce other feasible commodities and come up with other ways to utilize their BCH to purchase something or pay for services.
Have any ideas or suggestions? you can contact me at ronalpher@gmail.com or simply share with us in the comments section below.
---