We all that have a favorite or a chosen one in everything. Let me share you guys one of my favorite cocktail that I've tried in a bar or even in our company party. I will share the procedure, ingredients and even the equipments need for making cocktails. But before that, let me tell you a short brief about cocktail.
COCKTAIL is a mixed drinks. It is consist of one or more spirits together with flavorings such as fruit, fruit juice, syrups, liqueor, herbs or even spices. Good cocktails (excepts shots and slammer) are drinks to enjoy slowly. They look attractive, have a balance of flavours and are appealing to both eye.
Here are the list of ingredients & equipments:
Ice cubes

2 measures tequila

4 measures orange juice

2 teaspoon of grenadine

And orange slice, to decorate
We need a shaker, strainer, measurer, utensil and importantly a glass.
Procedures: Put some ice cubes into a cocktail shaker with the tequila and orange juice and shake to mix. Strain into a highball glass filled with ice cubes. Slowly pour the grenadine and allow it to settle and decorate it with orange slice.
And viola! It's my Favorite cocktail TEQUILA SUNRISE! Drink moderate! I will try this again soon.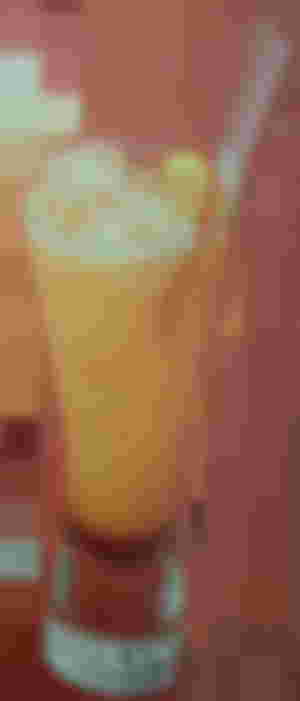 Thankyou for reading! Hope you like it. 😊