Organizer's Guide: Organizer's Job During A Meetup
(This is a simplified version of the article I wrote on Medium on Nov 5, 2019)
New organizers often ask me what they are supposed to do during a meetup.
Every organizer runs a meetup their own way and there is probably no right answer, but this is usually my answer:
Welcome members, answer any questions they might have, explain basics of BCH (fast, cheap, reliable etc), give a small amount of BCH to new members, teach them how to use BCH.

That's basically it, but below is the step-by-step points of what I actually do as an organizer during our weekly meetups.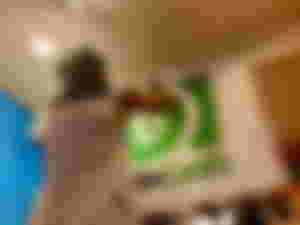 If you have a BCH flag and other swag, come 5–10 mins before the starting time of the meetup if you can, put some swag (such as stickers) on the table and ask the venue if you can put a BCH flag on their window or a wall during the meetup (make sure to use a tape that doesn't damage the wall etc).

Also, make sure the venue is ready to receive BCH payments.

I usually put a few kinds of stickers etc on the middle of the table so the members can take freely.
If you are a new organizer and do not have any swag yet, I recommend just going ahead and start meetups without waiting for swag to arrive, as swag is just something extra and not an essential for meetups.
If you'd like some swag to be sent, you can contact the Meetup Support Team (Email: meetup@bitcoincashers.org) or reach us on Telegram etc and we will see if we can send some free swag for you. (Bitcoin.com provides stickers, camera covers,, T-shirts etc and Satoshi's Angels can provide a BCH flag)
I personally feel this is one of the most important things an organizer can do during a meetup. Giving a warm welcome to new members is especially important.

If you see an unfamiliar face at the meetup, go talk to them and introduce yourself as an organizer, and start a conversation by saying something like "Are you here for the Bitcoin Cash Meetup?" or "Welcome to the meetup. Thank you for coming. Is this your first time?" "What brings you here?"or "What are you interested in learning about BCH?". Introduce them to the other members so they can get acquainted. You will be able to match members with similar interests or background as you get to know your members better.
The fastest way for new members to learn about BCH is to actually use BCH.
If you see a member who has never owned BCH, ask them to download a BCH wallet on their phone, and send them a small amount of BCH. The amount can be something like 10 cents. Fortunately 10 cents should be enough to practice sending BCH back and forth a few times. (If you are concerned about the budget for this, please contact me and we will try to find some support for you)
(For a new member, I usually recommend downloading Bitcoin.com wallet as the first wallet, as it is easy and quick, and there is no registration required.
After, I'd ask if they would like to try a different wallet with different features such as Edge wallet or Badger wallet)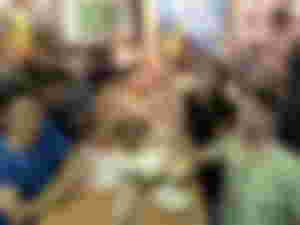 As long as you got those basics covered, you can sit back and enjoy the meetup! Meetup is a great place to meet a lot of interesting people and to make friends, so get to know the members and have fun yourself!
If you are thinking about starting a new meetup in your area and need assistance, myself and others are here to help. Please don't hesitate to contact Meetup Support Team at email: meetup@bitcoincashers.org for any questions or assistance!
- Jonathan Silverblood wrote a good article about the types of meetups you can host
- I wrote about "How To Organize a Bitcoin Meetup in 20 Mins" in this Article
- I gave a presentation about meetups and merchant adoption at BCH City Conference 2019