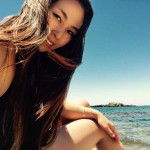 (This was originally posted on Honest.cash on July 17, 2019. Just moving it to read.cash so it's easier to find)
I like keeping things simple and sustainable, so I can be active, productive, and stress-free while enjoying what I do and life. 
I am an organizer of Tokyo Bitcoin Cash (BCH) Weekly Meetup, which started in December 2017, which people say is one of the most active and successful BCH meetups around the world.   https://www.meetup.com/Tokyo-Bitcoin-Cash-Meetup-Group/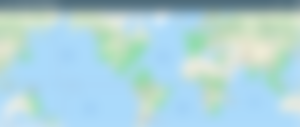 Some people seem to think I am working hard everyday organizing the meetups. But the truth is, I do not usually spend more than 15-20 mins to organize and promote a weekly meetup. 
I'd like to show you how I do this, and hope this will help you realize organizing meetups does not have to be time-consuming or stressful, and anybody can do it with their spare time and enjoying doing it. 
<4 Steps for Organizing a Weekly or Monthly Meetup> 
1. Book a venue   5 mins  (If you are organizing a monthly meetup at the same venue, this process can be eliminated. )
It usually takes a few messages to a merchant that has hosted your meetup before. I communicate with the merchants (owners/managers) on telegram or LINE (or whatever app they prefer). Here is how usually conversation goes: Me: "Hi. Can we use your venue for the meetup on (date/time) ? Attendance will probably be around (how many) but if there is a big change we will let you know".  Merchant: "Yes, we are available that night" or "No, sorry we are not available. Can we do one on (another date/time) instead?" If a merchant is not available, message another venue and keep doing so until you find one that is available.  This is how the conversation went with Alex, the manager of Wall Street House, when I booked the venue for July 17 meetup: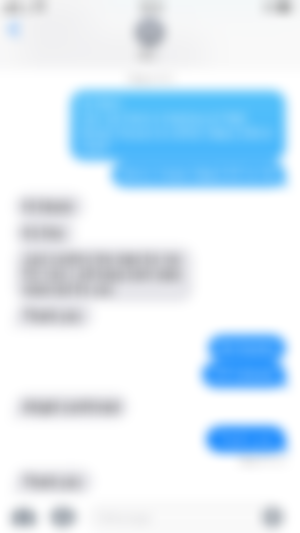 Tips:  -Booking a few next venues in advance will save even more time.  -If your meetup is on weekends it is ideal to book as early as possible, as restaurants are usually much busier on weekends. You may end up spending more time finding a venue if your usual venue is not available. I have made this mistake before too.  
2. Create and Announce Event(Meetup) on Meetup.com   2-3 mins 
If we have used the same venue before, I usually copy and paste the past meetup info on meetup.com , make sure the info is up to date, and make some necessary changes. 
Notes: When we use a new venue, it usually takes me 15-20 mins to make a write up in English and Japanese, but this can be used again in the future, so it is worth it.
3. Promote the Meetup on Twitter   5 mins 
I usually tweet that there is a meetup, when, where, and what is special or fun about the meetup, with some welcoming message at the end. I tweet in English and Japanese as those are the main languages our members speak. You can save more time by copying and paste your past tweet and update necessary info.
4. Other    3-4 mins (Or more if you like)   
Sometimes you may want to answer members who message you directly asking about the meetups. I personally enjoy and feel it is important to engage with members on direct messages, but you can adjust the time you spend on this if you are too busy.  Also, if a member asks where the meetup is repeatedly, kindly let them know they should check Meetup.com so that they do not have to ask every time;)
<Conclusion> I hope I was able to show you how easy and fast organizing meetups can be. Of course, there are many more things you can do to improve the quality, attendance etc of the meetups and I hope to improve myself as well. Also, it may be more effective if you announced the meetup on other social media and event sites such as Facebook, or groups like Telegram, LINE, etc., especially if you are running a new meetup and need more exposure.
I also hope to share with you what I do at the actual meetups as an organizer in another post sometime. If you have any questions or comments please feel free to leave a comment here, or send messages on Twitter (@YokooAkane) or telegram (@akaneyokoo). Thank you for reading!
Original Post:
https://honest.cash/v2/akane/how-to-organize-a-bitcoin-meetup-in-20-mins-4670
CoinSpice's Article About This Post:
https://coinspice.io/news/organizing-a-bitcoin-meetup-is-easier-than-you-think/