Why I'm addicted to hunterxhunter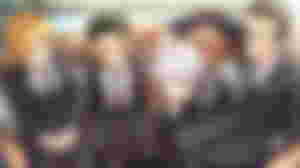 It's regarded among the top ten anime of all time, and if we're talking about the mega series, it ranks alongside Naruto, One Piece, and so on.
However, Hunter X Hunter is a relatively unknown anime. It has a small yet devoted fan base. Why is this the case? Allow me to explain.
When you think of Naruto or Dragon Ball Z, you automatically think of chakras or Super Saiyan auras. Each anime universe has its own sort of energy, chi, or whatever the protagonists use to bolster and bolster their strikes.
Combine this with an engaging storyline and some meaty anime fights, and you've got yourself a wonderful watch. Fighting between characters to safeguard their loved ones, their hopes and goals, and fights to save the planet from evil's claws
The irony is that when you look at these bouts, you see a lot of muscle and little thinking. And that is perfectly OK. What's not to love about Goku and Brolly going all out in the middle of a freezing tundra, completely altering the geography as they warm up and engage in combat? That is acceptable. It's a pretty terrific watch, and it's a lot of fun.
However, such fights are frequently predicated on the premise that the stronger character, the one with more physical strength, will win. Rarely do we witness an anime character win an entire fight only on the strength of their intellect. How many mega-series have you seen where Naruto or Luffy defeated a villain simply by outwitting him and not fighting at all? That sort of thing does not occur.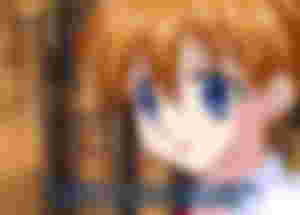 This is what distinguishes Hunter X Hunter from other anime. In this universe, the chakra/energy is referred to as Nen. The only difference is that characters who can use Nen are individuals with highly specialized powers.
There's also Neferpitou, a violent and wicked cat-human who makes her first appearance in the fifth season and possesses solely the ability to manage puppets. She has the ability to exert influence over the bodies of the victims she murders and coerces them into performing her will.
Hisoka is an eccentric clown whose primary objective in life is to battle strong people. He slaughters those he deems unfit and spares those with the potential to grow stronger. His Nen power is essentially equivalent to that of bubble gum. His Nen is stretchy and sticky, which he exploits. It is referred to as "bungee gum".
There is also the villainous Chimera Ant King, who makes an appearance in season 5, a creature who appears to be a cross between Mewtwo and Freiza and whose Nen power is that it grows stronger with the Nen of each human he consumes alive. He becomes stronger in direct proportion to the strength of the person he consumes.
The Bomber is a character from the Greed Island storyline who has comparable power to Bakugo from My Hero Academia. He is capable of causing explosives with his hands. As it looks, each individual possesses a distinct set of abilities, and no one possesses a clear advantage over another. It is entirely dependent on how you want to use it.
Each battle in Hunter X Hunter is an intellectual one. Each conflict takes planning and strategy. The fight is more about a character's ability to think on his feet than it is about his strength prior to entering the ring. Rarely do Gon or Killua lose a fight due to a lack of raw strength and are told to return when they are stronger. Such scenes do occur, and the main characters do encounter hurdles, but only to train them in a new or different method, or to teach them a new type of Nen.
The tale is mostly focused on Gon, a young kid who becomes a hunter to follow in his father's footsteps. His goal is to one day meet his father, who is revealed to be one of the planet's most brilliant hunters. Killua is the other central character. He is descended from an assassin family and possesses prodigious fighting talents. However, he decides to abandon his career as an assassin and, after a battle, joins Gon as a hunter. The two main characters are best friends, and the series is primarily about Gon and Killua's friendship.
There's also Kurapika, whose sole purpose in life is to avenge his clan's murder. The Kurta clan was annihilated by an infamous mercenary group known as the Phantom Troupe, popularly known as "The Spider." That is because each member of the troupe was tattooed with a spider and a corresponding number.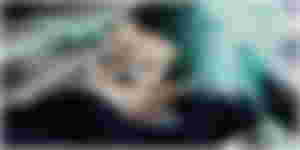 There's also Leorio, whose life goal is to become a doctor after passing the Hunter exam, but he's largely absent from the series and is a minor character.
Each episode is jam-packed with information and events. The character development is remarkable, as you practically watch the protagonists overcome personal obstacles and achieve their objectives.
Killua is one of the coolest characters in anime history, and as someone who has seen a lot of anime, I hope that convinces you to watch this series. There are no fillers; this is a straight-forward plot with plenty of action.