The Irony of Technology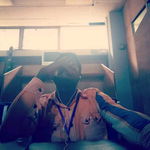 As technology continue to get better and better each day, there has been brows raised as to whether it actually saves our time and make life easier for us, or help us waste it. There have also been questions about how addictive technology is and how the lack of it can be devastating to one's mental health.
Over the years, innovative inventions have been aimed at making life easier and getting tasks done faster and more conveniently with the lowest energy input. While I completely agree that communication has been easier and better with the invention of the telephone/smartphone, one could argue that it had also made bad things easier to do too such as fraud, hacking etcetera.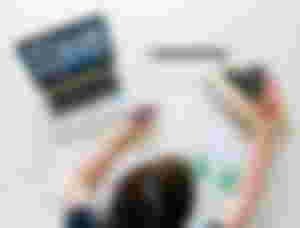 Many young people today spend a lot of time on their phones, laptops and other gadgets such as game consoles, among others. And there has been growing concerns about how this has affected the lives of young people especially. Could all those time be better spent in doing other things?
I was surfing the Internet earlier, trying to see if something to write about will come to me. And my mom came into the room, saw me and said "This your phone, I feel sorry for it". According to her, I am always on my phone doing one thing or the other. I have even heard my dad say that I am a phone addict (😂😂😂 If only they have met some of my friends). While that is debatable, I suppose the reason they are saying all this is because they think all I do with my phone is play games and chat online.
Since I was introduced to read.cash, the time I spend on social media platforms such as Twitter, WhatsApp, Instagram, Facebook has reduced drastically. This is because what I do here is more beneficial and educative. And truth is chatting over a long period of time is not my thing, I'd rather call you and we talk. Besides, reading articles published by other users, interacting with the articles, doing research about one token you read about and constantly monitoring the crypto market is no easy task. Not to mention coming up with an article to post.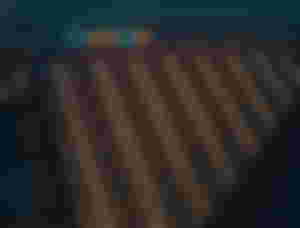 Truth is, I have learnt more with my phone than I have in all the classroom I have been in combined. And this is simply because with my phone, I have access to unlimited knowledge as long as I can access the Internet. I can read books on my phone, so I don't have to go through the stress of going to a library. Instead of sitting in front of a TV watching a movie or a show, I can just stream it directly from my phone from anywhere, long as you have data and good network signal.
Although, I for one know that it is easy to get addicted to gadgets and a lot of young people are actually addicted to their phones. Like the other day, I was in a public bus and all the young commuters in the bus with me were quiet, busy with their phones. And that made me think about the irony of how phones are supposed to make us socialise more via the Internet but in reality, we are socialising less. What happened to the stories strangers used to regale each other with as they commute to their respective destinations?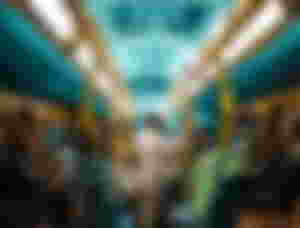 Can you blame us? If I have a smartphone, I can practically do anything with/from my phone. I don't have to go out to the mall when I can make orders from various online shops. I don't have to walk to the bus station when I can order a cab with my phone. So, tell me, what is the use of having a smartphone that can do all these conveniently and not getting my money's worth by making optimal use of it?
Fact is, technology is not going to slow down for us, as it is moving so fast because of us. And it is up to us to personally manage how we use it so we don't get addicted. And doing so requires discipline, making the extra effort of taking time off your phone. And do something productive such as painting a picture, exercising.
Remember to subscribe if you like my content
Thank you for reading 🖤🖤