My Crypto-ry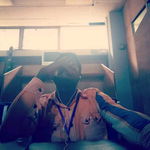 People are usually speechless to to shock when I tell them about the many opportunities I have missed out on in the crypto world. When I look back at how much I would have made, I would definitely have a substantial amount of money now.
I remember how my crypto journey started about 4 years ago when I was introduced to coinpot, a site/wallet I could claim about 6 different cryptocurrencies (Bitcoin, Bitcoin Cash, Doge, Dash, and Litecoin) from different faucets every 5 or 15mins. The plus is that for every day, you claim consecutively, loyalty bonus increase by one percent (the highest being 100%) and I remember maintaining 100% for almost a month. And also, for every claim you make from respective faucets, you get 3 coinpot tokens worth as much as 3 Bitcoin satoshi at that time. With the price of Bitcoin around $9,000 — $10,000 then, it was all that mattered to me.
I would claim enough of the other coins and swap them to Bitcoin before withdrawing to Luno Exchange, from which I will convert to fiat and withdraw to my bank account. Although I wasn't so consistent at first, it was when I introduced some of my friends to the Site that I became more committed to the daily claiming. I remember having thousands of Doge coin and 1 Doge coin was worth less than $0.0017 at that time.
That was not all, I remember checking out Ethereum on the same Luno exchange in 2019, and the price then was less than $200. At that time, I had told myself that I'll use some of my money to buy a $100 worth of Ethereum and keep for later. Imagine if I had then, I'd have owned over 0.5 Ethereum now and I'm sure we all know the price is over $3,000 at the moment.
Why am I sharing this? So others can learn from my mistakes and how indecision can be a terrible decision. Over the past 3 years, there has been over ×5 increase in price Bitcoin, over ×100 increase in price of Dogecoin, and almost ×100 increase in price of Ethereum. Do I wish I had been decisive and held on to all those assets until now. Absolutely Yes! But when I look back, I glad those things had happened, because I have learnt a valuable, albeit expensive lesson. And it marked the beginning of an amazing crypto journey for some of my friends I had introduced to Coinpot at that time.
There is a friend of mine that I had introduced to Coinpot and that sparked his interest in Crypto that he got involved in a lot of airdrops and I can tell you that he's made millions from airdrops of different shit coins on different networks.
Now that SmartBCH is here, and it has come to stay, I had promised myself not to make the same mistake twice, and in that light, I have started learning all I can about sBCH so I know how to invest in it wisely with the help of other people who are quite knowledgeable in that area. Of course I know that there are risks as it is inherent in any investment. But I'd take my chances as see how it goes. I am hopeful it will go well in the end.
With many new projects coming up, and some old ones gaining grounds. I plan to start with by minting cattos NFT and keep an eye on some dip I can buy. It's a simple way thing of buy low and sell high. And if I see prospects in some token, I will keep long term.
DISCLAIMER: This is not by any means a financial advise, and always DO YOUR OWN RESEARCH before investing in anything.
Thank You For Reading 🖤🖤