Day 4 - Places I Want to Visit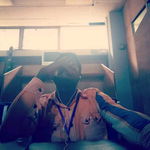 Travelling the world has been a dream I have been harbouring for as long as I can remember. I have always felt the world is there for me to explore, and witness its immaculate beauty. But, in my head, I have it all systematically planned. I believe charity begins at home, and if I ever want to travel the world, I must first start by travelling to all the amazing places here in my country. So today, I will be talking about all the places I want to visit here in my country.
Although, some people who are not Nigerians may not know, that the country is made up of 36 states and a Federal Capital Territory. All of the states have their peculiarities as well as their similarities too. So, sit back and watch me take you on a ride through places I'd live to visit in Nigeria.
This is a category of UNESCO heritage sites I want to visit in the country. There are only 6 of such sites in Nigeria, but I am being particular and keeping this article strictly to places I really want to visit. Without further ado, let's get on shall we?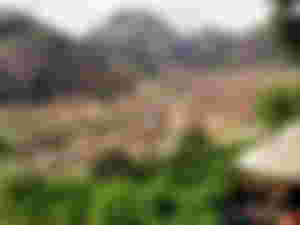 Located in Ondo state, south-west of the country, this has to be the first in this category. The strange thing is that I only learnt about this place this year, and had no idea it even existed. I remember seeing a video showing the aerial view of this place and was mesmerized. Even as I look at the photo above, I am in awe and really want to visit this historical town and climb the 682 stairs to the top of the hill, I really look forward to visiting this place. I remember asking @Danika whether he has been there because he lives in the state and he said that he has. I was Jealous. Oh well, some day, I will too.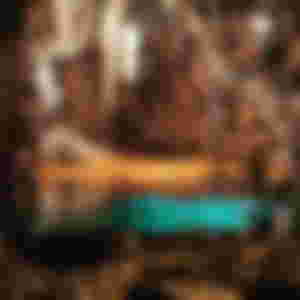 Located in Anambra state, south-eastern part of Nigeria, and has been dubbed one of the seven wonders in Nigeria, I remember learning about this cave from an advert many years ago as a child. It is an historical site and holds a great value to Igbo tribes who are indigenous to eastern Nigeria. It is no news that I am a lover of history and historical places. This is a place I want to visit, although I have been in the state before, I wasn't there for tourism or vacation, but strictly for business at that time and didn't have the luxury to explore.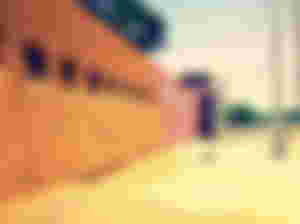 This is an ancient wall built many years ago to protect the ancient city of Kano and the Emir's palace too. Within the walls is the famous Dala Hills said to be the first area the people of Kano settled. Located in the northern part of the country, I wonder if either of @DocLayla or @Bilqees have ever visited this historical place. Perhaps if I find myself in the state one day perhaps I will do that.
These is another category of natural reserves and resort centres I want to visit in the country. They include:
Obudu Mountain Resort
This has to be the one place I think everyone wants to visit at least once. I grew up dreaming this mountain resort in the Calabar, Cross River state. Located on the highlands of the state, I reckon I will enjoy the cold weather plus the aesthetically calming view if green mountains.
Gashaka Gumti National Park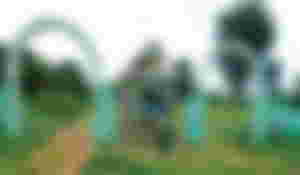 This is the biggest game reserve in the country, I relish visiting this place after visiting Okomu National Park in 2019. The park is located between two states from which it got its names from Gashaka (Taraba state) and Gumti (Adamawa state). The park have a peculiar terrain, in fact, it is a combination of Savannah grassland in the north and the mountainous highland plateaus to the south. I would like to visit this place and catch a view of the terrain as well as wildlife being protected there.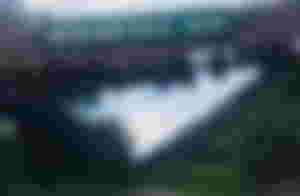 Pheww, what can I say about this place it will definitely make my list of natural wonder of the world. You see, this resort located in Ekiti state the western part of Nigeria is famous for two springs (cold and warm) meeting each other and still maintaining their temperature. this goes against the law of cooling and defies tyhe basics of science. I mean, how can two water of different temperature flow side by side and not lose or gain temperature? Oh well, I will like to go and have the experience for myself and marvel at this impossibility.
Thus, comes the end of the places I want to visit here in my country. That is mot to say that this is all the places I want to visit, but for this sake of this article, I want had to make it short and concise. Though, there are a lot of many other places I would like to visit, and if I were to talk about all of them, this article would probably have a part 10. So, this will have to do.
Thank You For Reading 🖤🖤