COMmunity + EngageMENT = COMMENT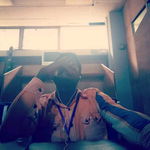 Good evening my indigenous people of read.cash. I have always thought of this community as an online country where BCH is our currency, this is because people here coexist peacefully and mutual respect and a sense of communism binds us all together.
I remember my journey here had started late last hear, I was introduced to this community by @Kushyzee towards the end of last year, and I remember putting off creating an account because I didn't think I was ready to sacrifice a lot of my time interacting with the community which he had told me is very important. So, I waited until we were on holiday before creating this account, because then, I'd have the time to spend interacting.
Thanks to him, I had been oriented about the importance of communism and engaging with other members even before I joined the community. It didn't take long though for me to see the real importance of the community, and it also didn't take long for me to get addicted to the 'activities' on here. I had created my account in December, and before I adapted to the concept of read.cash, all the Christmas events and Christmas challenge were sprouting from every corner of the community that it was genuinely hard to keep up.
Overwhelming as these events was, it did serve as a catalyst in helping me adapt to the blogging world and this community in particular. You see, this is my first attempt at blogging, and spending time here has made me understand how important writing is, and not just for the reader, for the writer too. In my article More Than Bitcoin Cash (Re-written), I had talked about a lot of the benefits of blogging here and that it was much more than BCH.
A community that supports you like a family and accepts you irrespective of your perfections and imperfections

A platform wherein you learn a lot from other people from different parts of the world and also see the world through their eyes (writing)

A place where you can grow and improve yourself for the better, To say the least.
I have met amazing people blogging and have built some relationships here too ever since my time here, and that has been possible through engaging on their articles and also them engaging on mine too. I can't possible imagine publishing articles here and having no one read it simply because they are not familiar with you. How else can they be familiar with you if you all do not interact with them, as a community.
Of course I can't talk about interacting with other people's article without emphasizing the importance of articles being interact-able. What I mean by this is the quality of the article itself, as I believe that is the most important thing about any piece of writing. For it to be interact-able, it must first be understandable. This can be achieved by using easy to understand vocabulary, that way, more people can understand the message you are trying to pass across. According to what I learnt reading an Speaking the Language of your Audience by Trifecta sometime ago, she had said that:
One of the rules, I think, in mass writing is KISS- Keep It Simple, Stupid.

Write for a wide and diverse audience.
I very much agree with her on that, because what is the point of writing an article only maybe a few people understand?
Also, another characteristics of a quality article would be it having a message it is passing across to the readers, it is one thing to understand your writing and another to get a message from it, so I really believe content must have these two characteristics for it to be categorised as one. An article can have a message, and said message is not understood because of the words and method which was used to pass it across. Also, The words may be understandable while the article itself has no message to its readers.
By message, I speak of adding knowledge or some sort of value to it's readers, as I for one is always excited when I read an article and learn something new whilst reading the article.
This is my entry for Jane's Community Engagement Writing Challenge I hope it will suffice.
sBCH address: 0x4d977BE6c46bb1bcc03B4E683121712290199679
BCH address: bitcoincash:qpgf69dtgdk6ss5j84qj822r3g7kwt09gcuaq5k903
Jungle address:
Thank You For Reading 🖤🖤