As a woman, what kind of husband material would you like to be with? What kind of man you want to be a father to your future children? Are you willing to sacrifice everything for the man you love or vice versa? Will you be lucky or unlucky to the man you want to be with your whole life?
This a story of a husband, let us see if he's a good man or not.
******
I don't want to give my wife a headache. I don't drink alcohol or liquor. I don't smoke cigarettes. I am not a gamer, like a DOTA and ML player. Yes, I am playing basketball but if my wife won't allow me to play and want me to just stay at home then I'll follow her. I won't insist. She even tried to buy my a beer. She said my body needs alcohol sometimes but after how many shot, I was already drunk and I don't like the feelings.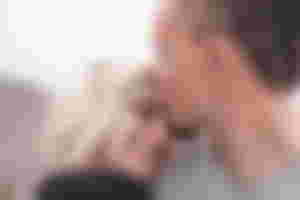 The said that wife should be the one who will take care of their husbands. Especially that I came from work but for me, I should be the one who should take good care of my wife. Cause I know how hard to take care our children. Especially that our children are still little.
These are my daily routine in our house:
Wale up early to cook breakfast.

Make a coffee for wife.

Clean our room.

Take children to the bathroom to take a bath.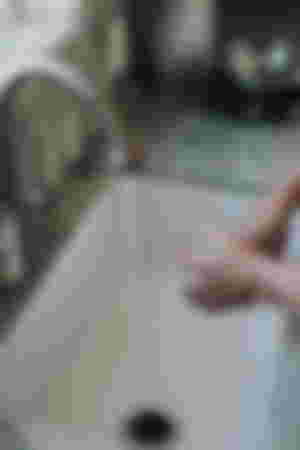 That are my daily routines before I ho to my work. I always see to it that they are okay before I leave the house. Since I don't have a cellphone, I will borrow my friend's phone to contact my wife, to ask if they're okay and have eaten their lunch already. I am not tired of my daily routine for my wife and family.
About my salary, my wife is the one who handed it. My atm and all is with her. Everytime our salary is ready to claim, I will not ask from her because I am doing my best to give them their needs. Before we don't have a motorcycle so I always go to work using my old bicycle. But now, we already have our motorcycle, and my allowance is only 50.00 pesos. But my wife always handed me 100.00 pesos but she doesn't know that sometimes I out the money back to her wallet.
We husbands, it doesn't mean that we already got what we want and already have a child to our wife, we will just tale them for granted. We should always see to it to show them the care and love we had before for them when we're in boyfriend and girlfriend level. We should still court them everyday. We should pamper them cause they're always tired taking care of us and doing household chores.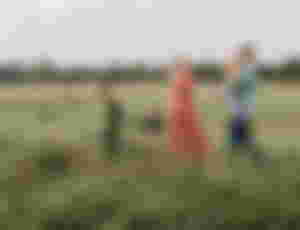 I am always excited to go home after my work. Aren't you excited to see your beautiful wife and adorable children? Everytime I arrived home, I can see their beautiful smile that will make my tiredness gone. When I arrived home, I will do the laundry even if she will tell me that she'll do it. But I will insist and tell that it's just a little work, though it's not. My children will not sleep if I will not play with them first. So, I will play with them before I will let them sleep. These are my routine as a husband and I will never be tired.
***
Reflection:
This story of a husband is kinda good to be true. If we read the story, we can't stop our self to laugh because we know it is not true today.
We already knew that nowadays, wives are now stressed with their husbands though not all. Who would not like a husband like that right? That kind of husband is the man we need for our life. Which give us the assurance that we will not be stressed and that willing to make our life be easy as a wife.
But for me, a good husband is:
Faithful to his wife. That he will not look for someone else that will give him the needs that sometimes might lack with me.

It's okay for me if he won't do the household chores as long as he will supply us the needs in the house especially the food for the family.

Have the plan for the future. A husband that will do everything to make our family be in better situation, especially our children's future.

It's okay with me if he will not update me time to time as long as he knows his limits , the do's and don't's when we're not together.

I don't mind if I will not be the one to hold his ATM as long as he will not let his children hungry. Cause I prefer to have my own money than asking from my husband's money. It is his money, I should not be the one to hold it cause I am not the one who did the hard work. If I need money, I will fine ways to have my own. If he will give me, then good cause I have something to use for our needs in the house.

A husband that will give a good home to his family. My dream husband is the one who will give us a house where we can live with our own family and can say that it's our own.

Of course, a husband who don't have vices.

A husband who knows how to respect my parents. It is the most important one for me. To have a husband who knows how to respect my parents. Cause if he respect my parents, he will also respect me.
To find a perfect man now is not easy. But as long as we pray for the man we want to be. We will be opened to see who will be the right one for us. It might be hard but still I BELIEVE THAT THEIR IS STILL A MAN WHO IS A HUSBAND MATERIAL ,and I am proud to say that my boyfriend is a husband material.
My boyfriend is a kind and respectful person. He shows that he's contented with our relationship. He have good future plans for our future family. And of course, he respect my parents. That what's matters most.
****
I would like to mention my friend @Zhyne06 for encouraging me go on my journey in read.cash. So, here I am now. Enjoying the opportunity given me by this awesome platform.
Cover image from Unsplash
https://unsplash.com/photos/c_rnPbSYVFM