A sinner but still a follower
We are born as sinners person in this world and I admit to myself that I commit countless sins in my entire life, I admit that I'm not a good person and I'm a sinner person and I commit a variety of sins along the way of my existence in this world full of vices.
I suffered from depression last year overthinking grab me down to the ground where overthinking drives me crazy, the feeling of being paranoid about everything, and my mind always thinking negatively about everything, I'm very pessimistic at that time most especially in terms of my health at issues. I suffered difficulty breathing for a long period and not only that but also a nonstop headache every day made me worry if I can live a long life because of what I experienced this time.
Experiencing difficulty in breathing and a constant headache made me realize how careless I am in maintaining good health. I abused my body, lacked sleep due to the constant use of my cellphone, abusing of drinking alcohol, and tried to experience using cigarettes as a hobby. I'm a vicious person at that time until the consequences of what I'm doing come, and that is the difficulty in breathing and constant headache.
I realized that time that God gave me that kind of health issues coz he know that what I'm doing in life is not good anymore not only for others but most of all not good for myself. God making a way for me to realize that what I did is wrong.
Because of what I realized and experienced I come up with the idea of putting a tattoo on my arm with the word " JESUS FORGIVE ME". I know that this tattoo affects my entire life, especially in my profession and other jobs but I already accepted this that I've done with this and this tattoo reminds me of how fool I am before and even until now.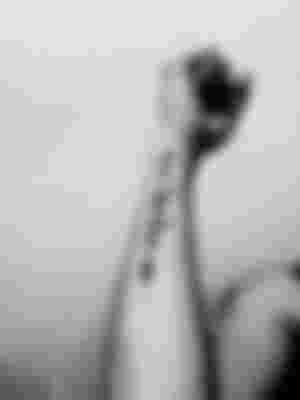 I think karma playing at me at that time, but despite all, I'm still blessed, while scrolling Facebook aside to read I'm also active on FB and this shared post photo caught my attention which is " REASONS WHY I SHOULD THANK GOD ".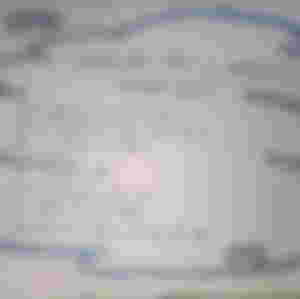 He is good in my worst days
As I've said above I suffered depression and I tried committed to end my own life before but here I am now still kicking and fighting, thats why I am very agree in this line which is God is always good in my worst days coz he help me survive untill now. He is always the best.
He is teaching me what true love is
In what I've been through in life I learned something most specially about true love, it is not about love of a partner or for a couple only but a love of being a human and what is love. I learned it through of what I've done and through God, I learned that true love can only be found in God, true love can be found in Godly doing, true love are capable of forgiving like how God forgive our sins.
He is giving me peace
In terms of peace, I don't know yet coz as of now I face a lot of problems like paying bills, meeting a daily qouta in work, but I'm okay with it, coz for me it is a sign that were still alive and kicking in life. A very peaceful life is not challenging life for me charoot.
He forgives me
I put a tattoo about asking for forgiveness, I know that what I've done is unethical but for me this tattoo reminds me of how I ask for forgiveness about my sins in life.
He always with me
I can say that he is always with me coz what I've been through in life, I cant imagine that I'm still alive and here I am aiming for a brighter future, coz if God leave me those in my darkest time I think I'm now in six feet below the ground together with worms haha.
He loves me the same
God loves me as he love us all, he love us all equally but the thing is we only people not giving him back the love of how he love us.
Closing Thought:
We only people doing bad deeds in life but God is always good.
Thanks for dropping by
Photos and Lead Image from FB.