The Basics And simpliest Strategy In Trade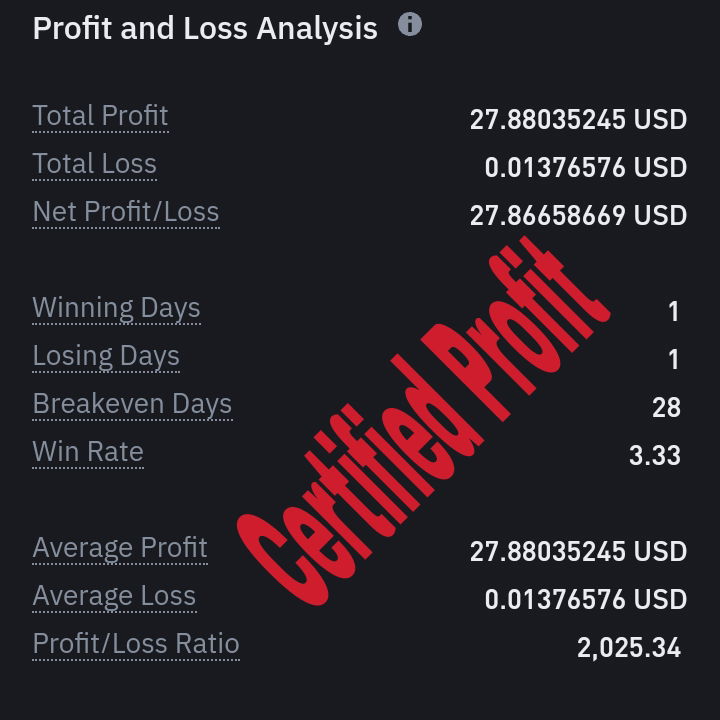 Well to be honest I'm basically earning double or more from my own trade in just few days but sometimes I lost too when there is a whale that hunting. I'm not earning big profit in just 1 trade but from my 10 trade I'm confidence to pronounce that I win about 8 out of 10 trade. and I gain at least 20-60% profit on it.
Before I share my full strategy I will first start to explain all the basics function on the trade so all those still newbies and just get decide to start a trade will gain some knowledge on how it works.
First Lets get to know the types of trade
Spot Trade - is a kind of trade where you will post an order of buy or sell of the token at your precise price.

Exchanges - is kind of trade where you will directly trade your token at present market price.

Margin Trade/Future - Is a type of trade where there is 2 kinds of term of order which is Long(BUY an order to sell) or Short(Sell an order to buy)
FUNCTION OF Trade
Cross/Isolated Margin : To cross the boundary margin or isolated your margin trade.
Leverage Level - The higher level the higher profit income but also higher risk to liquidation.
Order position - where you will put the Entry price, and which type of order you will post as your position in market.
Margin - Is how much of your token you will going to put in market.
Take profit - where you put the price market or ROE percentages of your possible exit in market as profitable one.
Stop Loss - where you put an ROE percentages or price market where you will stop your loss.
ROE/Unrealized PNL - is where your profit nor loss amount indicates.
Buy/Long - In spot trade its an order type of buying a token. while in Margin trade its a type of order where you position to buy an order and sell it after.
Sell/Short - In spot trade its an order type to sell your token. while in margin trade its an order to Sell the contract then buy after.
Time Frame chart - is the market chart where you see the market price of the pairings in specific timeframe.
You can trade through an apps or broker site. For me here are my apps where I trade.
While here are my E-Wallet that use to cash in and cash out through my country
Coins.ph
Maya
G-Cash
Since the trade is a risky way to earn money you should better prepare first and get some social media or community groups where you can get info on some latest crypto and there in project.
here are some list where you can get it.
Read.cash
Publish0x
Noise.cash
Coinbase blog and news
Twitter
Telegram Community
Discord Community
Effectively Trade strategy Set up and Asset Management
The best choice to use apps is either Binance or BingX since each of it had a beneficial way of using and had a massive listing of pairs compare to others. It also had the Coin Margin Future which will be our main Strategy to maximize our profit.
Our First move is to Verify your Account using a 1 Valid Id and Selfie. to ensure that you'll unlock all the beneficial offer and mostly important you can maximize your withdrawal amount limit for a day.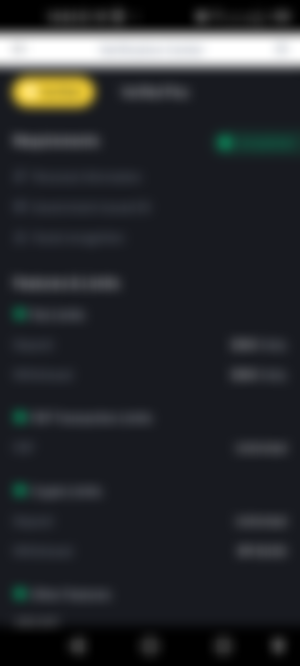 Next is Deposit atleast 100$ or more on USDT or the governance token of the apps which is BUSD and BNB for Binance while USDT in BingX. why 100$? or more ? the reason is to maximize your asset management and put a Step by step strategy to gain a potential profit via different kind of earning move or lets say trade a multiple asset pair in just a moment where you'll take advantages the Wave and correctional move of the market.
First Diversify your Asset on Binance as 40% of your asset was on USDT, whie the other 40% of your asset was on BUSD then the remaining 20% of your asset is in BNB. while if your in BingX then diversify your assets as 60% of it is composed of USDT while the 40% is in Cryptocurrency of your choice. each of your asset has a purposed so it can gain atleast double or triple the potential profit in a trade.
Lets start to explain the reason of Diversifying the asset in Binance. The purposed of 20% Assets as BNB will be the discount, earning by idle and unlocking the VIP level benefits in future. Just make sure put the 50% of your BNB in Earning Stake to earn more BNB. while put the 10% of BNB in each category of Future USD Margin, Coin Margin Future,Spot wallet, Cross and Isolated Margin Account.
while the BUSD and USDT is use as perpetual trade in Future mode and Margin Trade. Now To enhance your capability to earn profit on your trade and make it successful rather than failure Put your 60% of the USDT and BUSD in Spot or Cross Margin account while the 40% left reserve it always In Future USD-S Mode or Isolated Margin Borrow mode where you'll take advantages the opposite direction of your main trade.
To Trade always remember used the Normal mode of Spot/Cross Margin Trade If you see a potential Bullish mode where you Buy the token on its Dip price mode. Then Transfer the Token you buy or invested in Coin-M Futures Account then write down the list of Quantity and price of the Tokeñ you buy at that time so you had a guide note to know if your already in Profit or still in loss. On Coin-Margin Futures you will start to use your token that you buy to put a Long Term order on the entry price in which you see as a potential starting line for Bullish trend to ensure your safety use only 5x with Cross Margin set put a 100% margin amount and Set your Stop Loss at settings of +2 points from your liquidation price and don't set the take profit since you will only going to close your trade once you see the 2 possible reason to take profit already.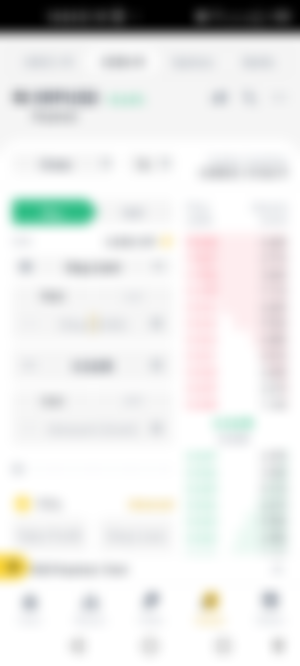 Either the price of the current market for your product is already in Highest peak of the bullish trend which is said as ending of the bullish market trend already and moving already on Stagnant phase where its preparing for the Bearish trend or a correctional Wave movement. since the world market was set in Trend phase, stagnant phase and correctional phase. always keep remember each of phase had 21 wave movements if its in trend while 15 wave movements if in stagnant phase. 9-12 wave movements if its in correctional phase. Also the bullish trend and bearish trend is keeping changing after the Full cycle of the 8 big wave with 64 middle movement wave and 512+ little wave movement. sometimes the full cycle of the market is taking a minimum of 2-3 days and at maximum timeline of 9 days. So once you get the exact Time of the full market cycle then you will already gain a 1 step advance for your trade profit since you know when it will change the market movement.
once you set your order in Coin-M Future as Long term. use your Reserve BUSD or USDT to put a short term which is in set of 20x Cross margin with 50-75% of the USDT or BUSD amount and set a Take profit of 20% or above and set your stop loss in -2 points before your liquidation price.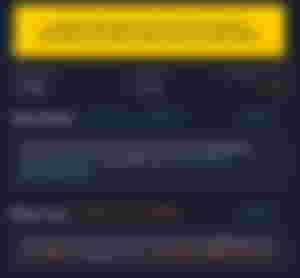 Note : The importance of -2/+2 numerical points before or after the liquidation price is had a big impact in your trade since it will enhance your margin order to be in safe mode due to the fact that it will wide the distance of your entry price to your liquidation price which if ever you got liquidated you will only lost a portion of your margin rather than lost it all. which also give you another lifeline to comeback in your next trade.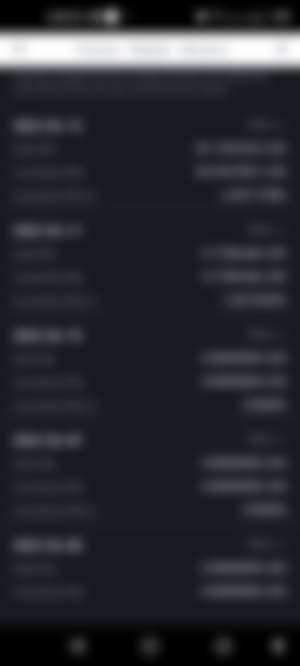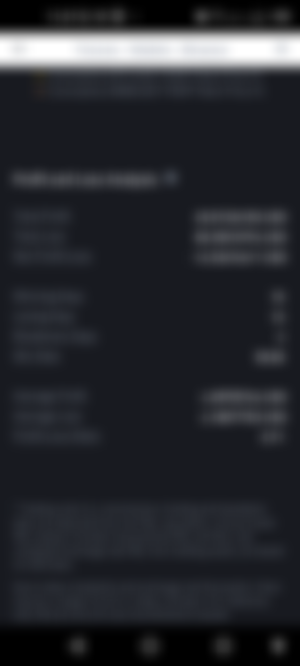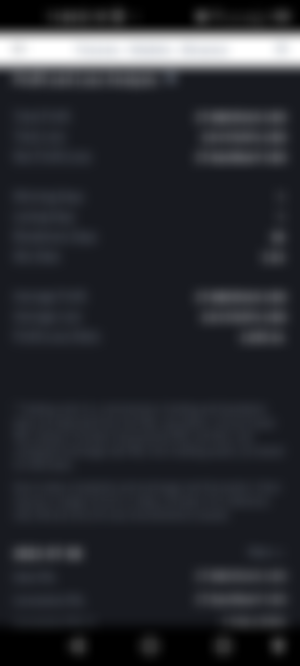 I made my 300.00 PHP or 6USDT in total every week to practice and make an effective strategy and that's the strategy which is the result of my 1 month looking
My first week trial of 300 php or 6 USDT it become 3,000 PHP(54.55 USDT)for just 2 days of trade but I lost it in just few trades. I used that time a 20x cross margin and Futures USD mode only.
while on 2nd week to 3rd week of my trial I made my another 300 PHP (6USDT) to become a 36 USDT (2,000 PHP) which is from my over my 80+ trade i only lose twice. I used a cross margin and 5x to 10x only. and ever since I made that set up a successful strategy trade I try alot of way to speed up and maximized my profit gaining. and that's I discovered that Using the Combination of Future USD-M a.k.a Perpetual trade, Future Coin-M a.k.a. Inverse perpetual trade. and the basic Spot trade and margin Trade. with an organized step trade I made a successful maximized profit gainer which is triple more effective on my old strategy. as a result of this strategy My 3rd 300 PHP(6USDT) I made it a 5,400 PHP or 42 USDT and 44 BUSD and a 5$ worth of BNB in just a week. and Now I started to Diversify that asset and in just a day as you see above image I Made a 27$ Profit in just 1 night of trade and it was just a few trades.