Question and Answer with My Pregnancy Journey
March 24, 2022 14:27pm
Happy Thursday everyone! It was a great day even we dont have a good sleep coz of hot weather and our electricfan was not functioning well, but still we manage to wake up early and have a morning walk/jog for about 10-15minutes before we take our breakfast.
Today, I am a bit lazy on what to write, but since I never tackle about my pregnancy here, so I am sharing it now in a form of question and answer portion.
Lets begin now!
Normal Delivery or CS?
-it was unexpected CS, coz the time when my water bag pump, my baby poops also and to she starts eating it, and to avoid her from being poisoned, I was schedule an immediate CS, and I thank God after coz my baby was yellowish already as she ates her poops alot and right after we transfer to our room she needs to take medicine. 3x a day for 7 days and it was injected from her legs, coz I choose injections over putting dextrose with her and let the medicine runs through it, I know how hard it is to look for veins in a baby like her, as it was happened when they tested her blood days after we transfer to our room.
Was Father present?
Nope, we all know that inside the operating room only Doctors and assistant nurse are needed, so he was outside and patiently waiting.

Due Date
My due date was supposed to be first week of December, but Adrielle comes out 2nd week of December, but they say its a normal if you if its your first time to give birth, coz the chances are either a week advance or week delayed.
Birth Date
Adrielle comes out to the world on December 14, 2018, around 10pm, and I never close my eyes while the operation was on going, as I want to see her right after she comes out my tummy.
Morning Sickness
I remember the day that my monthly visitor stops from coming, I had this morning sickness of vomitting after having my breakfast and since nobody knows from my family that I am pregnant, I always open the faucet to the full volume while I am vomitting inside the Comfort Room so that no one will hear what I am doing.
Cravings
I don't think I had craving while on my pregnancy, but I remember one time when I was in pasig with family and they don't know that I am pregnant, my neighbor sell Ice cramble and I want it but I dont want to buy, then later in the afternoon she handed my nephew a cup of it, so I sip a little and enjoy but after how many minutes, my stomach rambles and I start vomitting.
Then another thing is I ask my partner for lechon kawali(fried pork), but no one sell here, so I just divert with other foods, but since I really want it, the time came that I need to fix my SSS maternity, I looked around the carinderia on the place where I was then when I found that one stall selling lechon kawali, I immediately order food there, tho I ate it too late from the time I craved for it but still I fulfill my wants.
And do you know that older people(ninuno) believe that if you did not eat your cravings it will leave a mark on your baby, and Adrielle has it.

The baby's gender
Right after the people knew that I was pregnant they all guess that I was having a baby girl, coz there are no changes in my looks, we all know that our ninuno based on the physical look on whats the gender of our baby. Then when I was underwent an ultrasound, they were all correct that I was having a baby girl.

Location of birth
I gave birth in a public hospital Quezon Medical Center(QMC) since I dont have enough savings to be in private hospital, and also this hospital was under the Governor here and my partners sibling was working with the team, so it will be a less hassle in fixing our bill as he can arrange it. And yes even I underwent a CS operation I pay nothing for our bill as my partners siblings fixed it
Hours of labor
I think I just had an hour of labor, while they are fixing some papers and calling my partner and signed a waiver that I will undergo a CS operation because of my baby health.

Weight
Adrielle weights 3.3kg when she came out, because I really made a diet when I was 8months pregnant coz I dont want to be CS but still I underwent a CS operation.

Baby's name
I get my baby name from a book here about babies name, and I choose two combination, my first choice was Adrielle faith since I am a catholic and I want her name to be has a meaning that is religous, but my partners brother suggested that change fait with zian, so we can have our name with her. My partners name was Senando and mine was Annie, so to make it a little bit feminine and sosyal daw, they used ZI for Senando and An for me. So we register her as ZIAN ADRIELLE.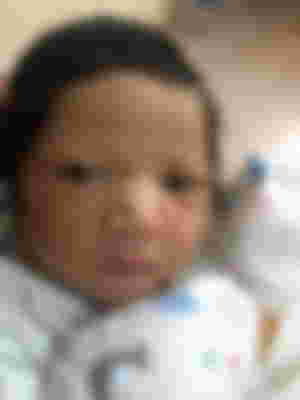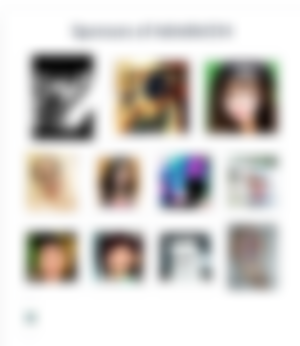 Special thanks to @Bloghound and @Sweetiepie for the renewal of your blocks.