Play and sick after
September 2, 2022
Yesterday afternoon was a good weather here in our area and the lil girl wants to play with her cousins and since its been how many days that she did not play with them so I let her, but after her snacks and she agreed.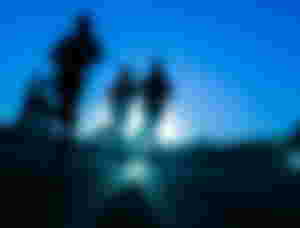 So when we go there she starts playing, tho she is not the typical girl that will run with them or go with them coz she was afraid that someone might hit her, she joined playing but run after towards me if her playmates chasing her(takot sya). She played there for an hour.
Around 5pm when I told her that we should go home coz I need to prepare for dinner, we ate our dinner mostly at 6pm so, I need to prepare as early as 5pm.
While we are walking, I am holding her hands and we are swaying and talking and she fell on the ground and I lift her up and ask what is aching and she oointed me her right feet, so I massage it slowly and we wipe her hands and kness and we walk towards home.
When were home she started playing and I start cooking, and when we are about to have our dinner, she is acting like she is sick, so I ask her why and whats with her and she pointed her left legs and it was aching daw, so I told her to finish eating so I can clean her and massage her.
Then when we are having our relaxation before bedtime she is actung strange again, cge ungot nya and she even ask me to get her milk which she never did before kasi kusa na yan naggatas basta nasa table na un at ready na, then she even told me that she wanted to sleep which is very early on her usual bed time.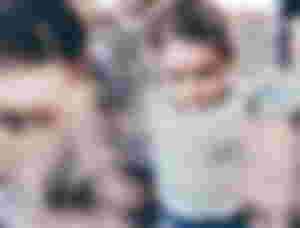 Then before I let her sleep I massage again her left leg and she is a little feverish already qnd when I told her to drink medicine, she declined so I did not force her and after her evening prayer, she eventually fall asleep, masama talaga pakiramdam nya and I was checking her from time to time and her head body is very hot and she is umuungot, siguro sa sobrang init,pero tulog sya so I did not disturb her from her sleep, and I fall asleep also but, I check her from time to time whenever I wake up to pee.
This morning, she is a bit ok na, no lore fever and keep playing but she is nag-iinarte naman laging iyak but nagsawa din and I let jer watch tv and there she regain herself to being makulit but not much, but her eating is not affected even she is not feeling well thats why I am so thankful, and I let also drink medicine every 4hours so her fever will totally gone.
==
Having a sick baby is really a sacrifice, buti na lng talaga marunong na sya magsabi kung alin masakit, and maybe masama ung pagkadapa nya kaya she had a sudden fever and since she never experience hilot up to now so I am the one doing a simple massage / hilot to her. As I dont want her na masanay sa maghihilot kasi I know its not advisable din naman especially kids bone are still soft and there er some hilot na mabigat ang kamay kaya its not healthy pa din and I am thankful to God that Adrielle grew up with the touch of maghihilot.
Hopefully she will be fine all day so she can take a bath tomorrow coz I know she is not comfortable withoutyaking a bath in a day.