Lucky or unlucky Day
March 23, 2022 13:44pm
There are days that God is testing us on how far can we go through life, as what we have experienced today, Others may call it a bad day, but for me its not, maybe just not the lucky day, you wanna know why, then read:)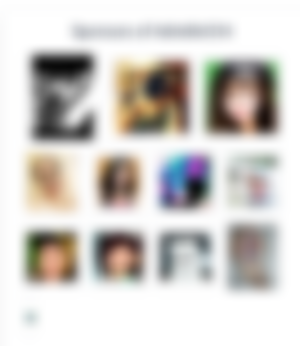 Upon waking up, my partner will boil water for our coffee/milk but when he was putting water on the kettle, we dont have water anymore, so what he did was, gathered all the gallon where we stock water for daily used in cooking.
Maybe you will wonder why we have some water stock on the gallons, actually our deep well here that we used is not good to used in cooking as it alot of rust(makalawang), so our water here is just good in washing dishes, laundry taking a bath and in comfort room. So we have 5gallons of water stock from the deep well near the elementary school, coz the water there can be drink and can be used in cooking. So once a week or sometimes twice a weekmy partner will fetch water there just like today, he needs to refill our gallons.
Then when came back, he needs to refill our mineral water too, as it was emptied also, then after he prepared to boil the water for our coffee, then while he was waiting for it to boil, he played with Adrielle, then when he looks again if the water is boiling, he notice that wala ng apoy from the stove, so he double check it and he found out that it was emptied, he even say"HINDI PA PINAKULO MO NA UNG TUBIG EH".
So he have no choice but to get the LPG from the stove and he went to the house where we buy or exchange with our emptied LPGs, but after a minutes, Adrielle and my partner came back and told me that all the LPG's are emptied and they will just refill it now.Goodthing I have electric kettle so I used to boil water so we can have breakfast.
After breakfast, I start my chores by cleaning our electric fans as it was full of dust and some cobwebs to and the air that it blows was too little so cleaning is needed. I start wiping the headpart of the fan, down to the body and feet, then when I about to put it inside coz I done with those part, the head part slowly fall apart from the body(as in naging mananggal na) so I told my partner and he accused me that I push it hard maybe so it happened,but I reply, I took extra careful and about to put inside when it fall apart. Then I continue cleaning the other parts.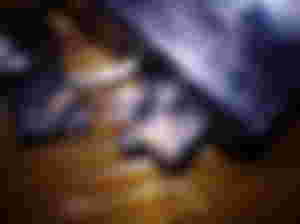 ==
Imagine right after we woke up we encounter too much problem already, we run out of water, LPG and broken electric fan, but I dont call it a bad day maybe just unlucky day, coz the mere fact that all of us were alive, Adrielle is getting better from her colds and we are all healthy is a gift already that we can be grateful for.
I know these are just trials for me and my partner and God is just testing how we will handle the situations like these, and I think we did survive to these trials tho are fan is not yet fixed(maybe I should buy a new one if ever) but still we manage to fix it well without arguments or trouble on where to borrow money to buy this and that.
And before I end this article, I just want to flex my partners harvest today.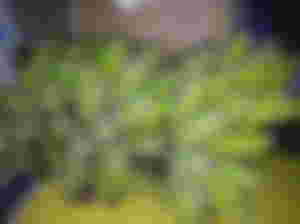 See how God works in a mysterious ways, even we have encounter alot of trouble today, still He manage to let us look at the positive side of life.