Her writing journey
August 27, 2022
Every childs achievement is a mothers achievement too.
Since its back to school for students now, and my lil girl age does not fit in the school criteria and she always say that she want to go to school, so I start teaching her some activity besides her favorite thing to do which is drawing, I also let her stary writing letters now because she already knows the alphabet and just a little confuse with letter E and F, and M and N but its understandable.
So this week we starts writing big and small letter Aa, and she took time with small letter a because of inverted making a round/circle, and also she is not yet faniliar with where to start when it comes to small letter a. But as days passed she is improving, she already knew if small letter a, it should starts on red line and big letters should starts with blue lines, and before the weekdays end, she finished her first writing activity on her writing pad, and we are both happy with her achievement and I can even say that she more proud of herself because she is showing her work to her tatay(father).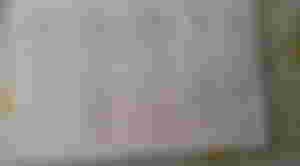 Then I was planning to start writing big and small letter Bb next week, but yesterday while I was hanging up our clothes she is asking her paper because she wanted to write but I told her no, just play, but when her tatay came she ask her paper and of course she succeeded and I came to ask what she wanted to write and she said she will write letter Bb, so I write 5 letters Bb as her guide.
When she starts her move, it was a mistake, then I hold her hand and guide her and same with small letter b, and there she said she got it already, so I was just in her side observing her writing and she really a fast learner because she can do it right immediately and she even pushing me away because she can do it alone daw and so I just told her to fill in the whole sheet of paper and I will reward her and makes her more excited to write.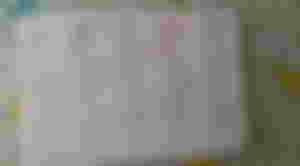 After hanging up our clothes she came and told me that she is finish writing and when I check it, WOW she really did great writing it, knowing that its her first time writing the letter Bb and yet it was neat and clean and only one mistake which is her first try.
So I asked her what she wants and she said a pink lollipop, so we went to the sari-sari store but sad to say they dont have MILKITA lollipo or even any kind of lollipop, so I ask her if she wants candy and she said yes, so I buy her candies as a reward but in the end she did not like it much, but still she is happy.
Now she is asking me if a stamp of star that the teachers are giving to the students, so I just promise her that when we go to the city next week, I will buy those stamp and give you a star every after activity you make and she was very happy.
Now we are starting with letter Cc but maybe I will share her works soon, and I will just end here for now.