Friday Ramblings
April 29, 2022 14:06pm
I'm out of topic today and I feel lazy to write also but, I was nanghihinayang din naman with the upvotes ni rusty, kahit pa maliit lng yan still it adds on my earnings, and besides I was just laying in bed and resting, so why not magsulat na lng kesa tumunganga diba, kumita pa ako while nagpapahinga.
Actually, I am really planning to buy a new phone coz these phone that I am using now is almost running out of memory, and it keeps on lagging also, but the other side of my mind is keep telling me to be patient and wait for the right time and that right is when BitcoinCash fly to the moon and reach the all time high(ATH), coz I can't just spent my hard earned money buying a mobile phone since I still have this current phone(sorry this is just my point of view) and knowing how dip the current value of our beloved BitcoinCash lately.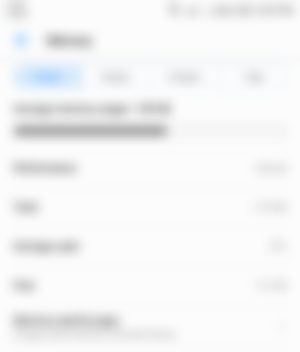 ---

After my savings had gone, and I became a mom and my partner dont have a stable job, and holding a big amount is so hard for me unless my siblings handed me, I really value every cents that I have.
Just like these days, considering that I have 1BCH on my wallet but the value of it wason dip, still I am so reluctant to spent it with just not so need things coz I am saving up for Adrielles future coz anytime she will start her schooling and we need more budget as she grew up, thats why I really value my earnings from both platforms, tho I am spent some also for our foods, Adrielles milk and vitamins and when me and Adrielle go to the mall and enjoy, but it is within my budget.
But once BitcoinCash reach its all time high(ATH), I will not think twice to convert my holdings and buy the things that we need like the smart phone and TV that is in list and of course the remaining will be for the house repair in Bicol.
Those are just my plans, and I know you have yours too once our beloved BCH fly to the moon, care to share it in my comment section.
---
Good afternoon ladies and gents of readcash community, we are now in the end of the month, isn't it time is running so fast that its like a blink of an eye and we are in another month again..wahaha bka sa isang araw its new years days na uli. I read in one post from noise if I remember it right that the earth is really revolving fast these days thats why ang bilis din ng oras, na akala mo idlip lng ginawa mo un pala tulog na with matching tulo saliva pa..charrs lng pero dont deny minsan it happened tlga.
Anyways how about your earnings? Are you busy calculating now? Or hapit pa din para sa ekonomiya? Marami dyan relax mode na at kota na hihi, ako sakto lng as long as ndi zero ng one month ko happy na ako dun. Ika nga be contented!
Thats all for today folks!