A Sister Like to A Stranger One
Do you have a friend, bestfriend, or sisters by heart before but now you are like a strangers with each other? Or from a stranger before that turns to be bestfriend now!
Let me share with you what is my experience about this matter, a sister like and now a stranger one.
Let me start it on how I met her, She is the sister of my boardmate, my boardmates name is Regie and her sisters name is Mau, Regie and I worked with same company in Laguna and we lived together too with other co-workers, one time Regie invited me to go with her in thier province, somewhere in Quezon and when we get there she introduced me to her family they are 13 siblings, but only 3 singles and the rest have thier own family., After that vacation our friendship starts, Mau is a college students that time, and Regie is supporting her, most of the time if Regie will go home, Im with her, so I became more close to the families, and after years she graduated college and starts teaching also because she had passed her board exam, her major is kindergarten. Many years after Regie met her the oneu a foreigner from Romania, they get married here in a civil wedding and after the wedding they decided to leave Philippines and go to Romania, we often talk after but we had exchange mobile numbers and sometimes we text, but i think its almost a year not visiting there province, one time Mau texted me that thier mother just passed away but since I have work, i cant attend the funeral, then one day my co-worker invited me to go with her she is from Quezon(lucena) too, and I texted Mau that Im here in Lucena and she reply that maybe I can visit her and she instructed me where to go and she will picked me up using her motorcycle, so after 10mins I reach the place where she willl pickede and she was so happy, and we go home to thier house, and her family was surprised to see me again after years., then I sleep over with her and the next day she drop me off to the house of my friend because we will go back to Laguna., Then after a year again I decided to work in taiwan, i texted her and told her that i am leaving and worked in taiwan and she said ok. Then one day she call me and told me that her father had passed away, and she is so sad, but how to comfort her since I was away, so I just her condolence. Then the time came that my contract in taiwan is about to finish i chatted her and ask what she wants and she replied a t-shirt with taiwan name, so i buy her and also some chocolates, then after 2days I arrive here in the philippines I visit her to bring together with my mother and niece, we stayed in her house, by the way she already have her own house she get thru PAG-IBIG FUND, she was so happy seeing me again after 3years and she tour us in KAMAY NI HESUS in lucban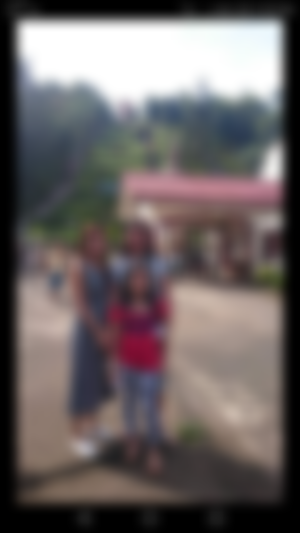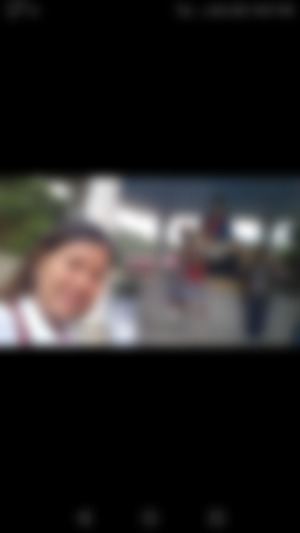 These are just some of the pictures, we used the car of her friend and she knows how to drive a car too, aside from her motorcycle, and when we are about to leave she ask me if I can return, amd ask my mother too, and my mother said ok.
After that our communications become more open and we became more closer, and from time to time she is calling and telling me what her activities. Then one day she calls me with excitement, I said why, what happened and she said that her Ate Regie( my former boardmate) is spending tbier vacation in philippines and they will stay at her house, then I said its good and im happy to hear that, then she invited me to visit her also when her Ate Regie arrived, and I answer ok, I will try because my nephews and nieces dont want me to go, then when her Ate Regie arrived she texted me and invite me but i still can't, but i promised before they leave back to romania i will drop by, so she is always calling me and telling me what they do and where they go, i just said just enjoy , then 3days before her Ate Regie leave i drop by and they are happy to see me again after how many years, so we go to beach and resort here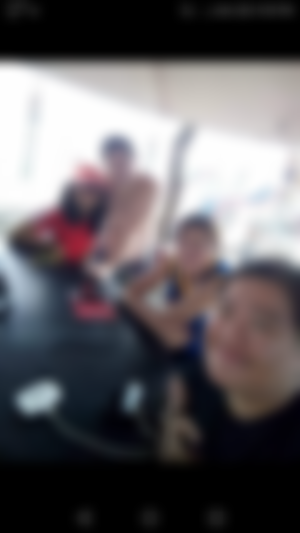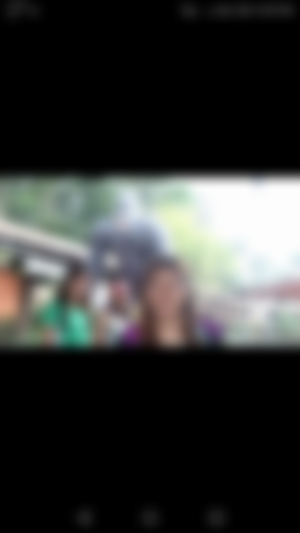 Some pictures of our getaway, then the saddest came that Regie and her husband will return to Romania came she was so sad and crying from airport and going back to Lucena, and she ask me to stay longer because she will be alone again, so I stayed 1-2weeks i think after her Ate Regie return to romania, then we became more close and she opened her lovelife with me and many other personal things, then after I return to pasig and she often called me again asking me to visit her again, i think I stayed more with her than my family, then june 10 she ask me to vist her and so I come to her house and she was so happy and june 11 she said we will go to pasig because june 12 is my niece birthday and my nieces and nephew are so happy to see her because they knew Mau even they did not see her, so she treats my nieces and nephews in Jollibee and she treats princess(celebrant) in starbuck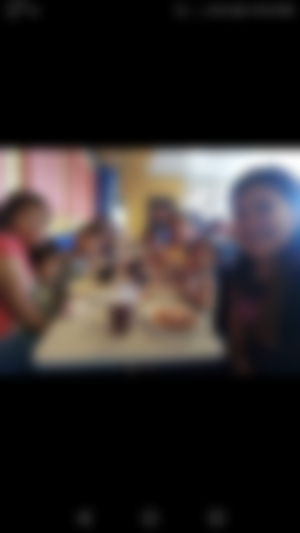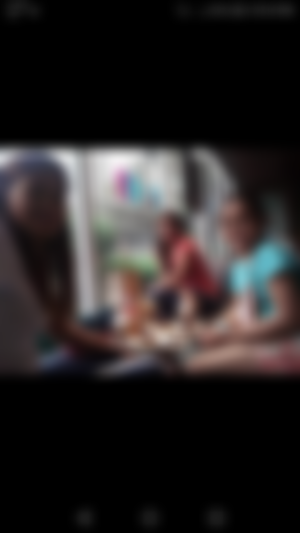 Then june 12 night we return to quezon, because she said she have some important things to do. Then i stay for how many days with her and go back to pasig, then as usual she calls me from time to time and ask me again to visit her. One time she calls me with excitement because her co-teacher husband gave her a textmate/chatmate and soon they become couple. Then it was october when her brothers and sisters throw a suprised birthday party for her but that time I can't go because we are going to our province in Bicol and after that she became colds with me, because she is expecting me to be with her on her birthday, but i have my reason we're on a trip already going to bicol, then she often call mes after that until one day she txted me that her boyfriends family will go to them and talk about thier marriage, and she invite me and i just said, i will try but i cant promise because i dont want her to expect me, then she did not call me after, and i dont know whats happening already, as far i know her boyfriend stays with her house already, then it was may 2018 when they get married, and she invite me thru text and i reply ok, but still cant promise anymore, because i dont want her to get hurt by my promises, and after those occasion we never talk anymore, no more hi and hello, the saddest part because after many years we lost what we have build.
CLOSING:
avoid keeping promises and try to understand each others situation and also treasure what you have in your life not because you are alone only but treasure it because she played a big role in your life when you are alone.
🌼🥀HAPPY READING🥀🌼