Materials:
Khasi meat 1 kg (large pieces),

2 tablespoons chopped onion,

2 tablespoons onion paste,

1 cup fried onions,

Ginger paste 1 teaspoon,

1 teaspoon of garlic paste

1 tablespoon of chili powder,

Cumin 1 teaspoon,

Cinnamon,

Cardamom,

Clove,

Like black pepper and bay leaves,

6 dried chillies,

Half a cup of pickles,

1 teaspoon of sugar,

Nutmeg Jayatri Poppy seeds together Bata 2 tablespoons,

One and a half cup of milk,

1 tablespoon of water,

1 tablespoon of tamarind sauce,

Ghee 2 tablespoons,

Half a cup of oil,

1 tablespoon of sugar,

Salt as needed.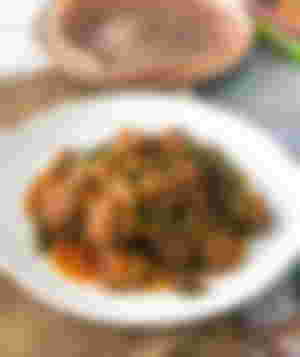 Method:
First, peel the meat with a spoon, add onion, garlic, ginger, cumin, cinnamon, bay leaf, cardamom and cloves, dried chilli, Marinate with pepper, salt, tokadai, sugar and oil and leave for 1 hour. Boil the meat with the same amount of water and spices. Add fried onion, ghee and tamarind, milk, nutmeg, jaggery, poppy seeds and all the above ingredients together. When the oil rises on the spice run, add tamarind chutney. At the end of it all, fry the onion and take it down with ghee. Serve hot with parotta.