Hey guys!
How is going?..
Me @Abir123 once again. And again I'm back with my another Random Photography.
This is the rainy season. It is normal that the sky is sometimes cloudy and sometimes clear. I like the rainy season but I don't like the cloudy weather all day long. It will rain a lot and it will stop in an hour, I like this type of rain. But actual nature will not run like my choice. Rain is an infinite blessing of Allah. We should be thankful for that.
The Random photography that I have come up with now is all taken today. Today we have a cloudy day here. It's raining a little bit all day long. And the sun has not been seen all day today. But the sun was seen a little in the morning.
So let's see today's Random Photography:-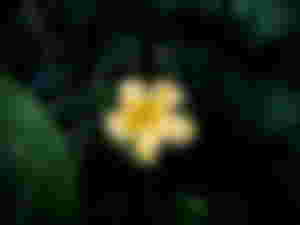 I have shared the picture of this flower with you a few times before .It is a vegetable flower. I am sincerely sorry that I do not remember the name of the vegetable at the moment. But the flower is very beautiful. The flower is yellow. And the size of this flower is much smaller but beautiful.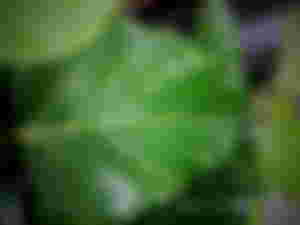 The leaves of the tree seem more alive after the rain. And the water droplets on the leaves look really nice. This picture I took from the roof of my house.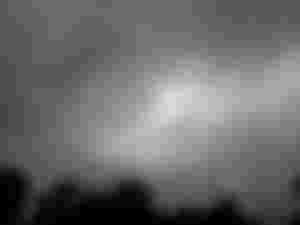 The picture shows today's sky. Today's sky is very cloudy. Maybe you can understand by looking at the pictures. This picture I took also from the roof of my house.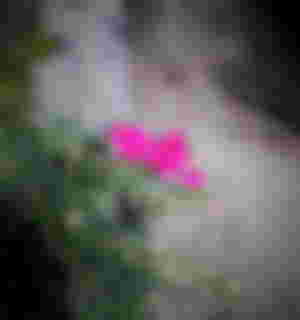 In our country we call the flower Time Flower. I have a lot of these flowering plants in my house. And I've published a couple of articles about this flowers before. The flowers are really beautiful. Quite small in size and very colorful. This flower has many colors.
On other days, blue skies could be seen over the trees at such times. But today nothing is visible because of the clouds, everything is white.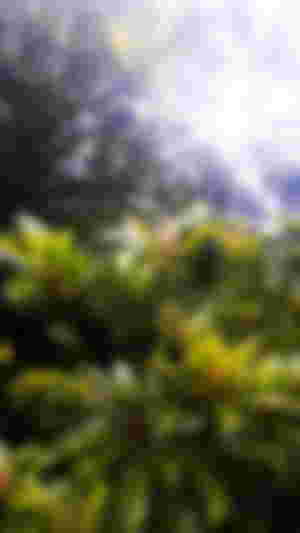 This is the last photography in today's article.
I hope you enjoyed my photography.
If you like the article, don't forget to like comment and Subscribe.
May Allah bless you ❤️