Ahhh disabilities, truly one of the most noticeable setbacks in the history of humanity, often making people look as less useful, less worthy, pitiable even. A few decades ago no one would ever believe a person bound to a wheelchair could be able to win the Olympics, or that a case of down syndrome could land a job at a law firm, but now here we are showing  that…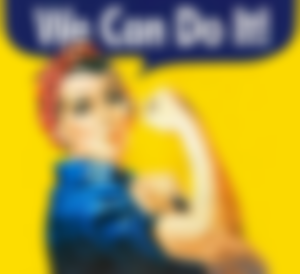 And before that slightly ridiculous thought of "YES because the disabled are as important as everyone" comes in to the front of your mind, NO! Disabled people do not do what they do (what we do) to show the world that they matter, they already do. The main reason the disabled do what they do is because they also need to earn a living, aside from the implication that they might lack an arm or a leg or that their brains don't work the same way the regular joe's does, THEY. ARE. PEOPLE. And as such they need to work to earn their keep, to feed themselves, to basically live, the real and only difference being that they need to figure out another way to do their jobs because the usual doesn't cut it, other than that nothing else's really unusual for us.
And now, into the main topic of this, let's get a bit sensitive and talk about our dear disabled as the minority they (we) are, so tell your mom to not look at this if you think it's too much.
First, about minorities, it's not a surprise that nowadays a lot of minorities round the streets running protests, complaints, and even in the most stupid cases, vandalism which I do not approve at all, because random acts of violence against people or property do quite the opposite effect of whatever protests try to achieve, really a sad thing. We often wonder what are these minorities trying to get by protesting, most times when we get an answer we tend to notice that what they do does not match a single bit with the objective they are trying to fulfill, and it's true, because many protesters organize movements mainly to make noise, to gather attention, to feel important, and because of that we see the same social movements of many minorities as pointless or simply as a waste of time, don't feel bad, most of them are, sadly. Now I'm not saying all of these organized acts are devoid of purpose or goal, because many of them also depict the problem of a group as it really is, rather than how the media tries to make them look. Were minorities oppressed? Yes, and some for many years. Minorities are not represented? NOT. AT. ALL. Now see here kids, minorities have been represented in everything we know since the beginning of times, be it a bigger or smaller spot, they actually are, many of them were oppressed for reasons pertinent to their moment in history, but in this day and age, in these places where we like to call ourselves the "first world", oppression is one of the least concerns, and that's what makes the people trying to represent minorities as buffoons, because they are "fighting" for things these minorities already have and that they as totally self centered individuals can't see, because they're too busy being the real narrow minded to notice. Minorities have rights, minorities have obligations, minorities have the same level of importance than any other group of individuals, now if we talk about privilege… Well, let's just say that's a whole different story, I'll just say that privilege is what separates social classes and that's something we can't really get rid of.
And then, about the disabled as a minority, let's say we're about the same as any other, but I don't see pampered kids in social media trying to "raise awareness" about us, nor I see disabled people running protests with snarky catchphrases and blaming the "white straight man" for whatever we have to deal with. The reason for that is quite simple: We do not give a F**K. And that's it, pretty simple right? The vast majority of the disabled don't care about these kinds of things because we're either too busy trying to make a living like anyone else, or too busy trying to not let our ailments beat us, or simply because we appreciate our lives and whatever matters to us to be wasting our time on protests or whatever kids do to get attention these days.
But like any other group, we also have a fair share of dumbasses who like to use their disability as a pass to be scum, to have their way or simply to have everyone around them pitying them as sheep, we're not exempt of that people who think they're entitled to a living for "being disabled", or the people who think life is just a series of misfortunes and bad luck streaks that erode their souls and therefore leads to more misery (oh so edgy), and while some of them do fit in the category and also do represent the disabled, they are not the full package, they are not all the people that try to achieve their goals while missing both arms, or having brain paralysis, or being diagnosed with few years to live and beating that expectancy by sheer willpower, we are a community, and we do not do our thing to go against the tide or to make scandals, we do it because we believe in ourselves and know our real abilities.
Now there's also the bunch of phonies out there diagnosed with high functioning autism or Asperger's syndrome that use their CONDITION as a front to define themselves, like that person you meet randomly at the train station and their introduction is "Hi, I'm a gay/black/trans/non-binary person", dude, really? No one really cares about that as long as you're not being a problem to anyone, using a condition as presentation card just throws them into the same group of useless grown-up teenagers that can't see their real self-worth and think that a cheap tag will give them what they cannot get by own merit. The best thing to do right there is to get away from that kind of people, and to clear any intention of wanting to argue, Autism as a spectrum has many levels and dependencies to be considered a disability and that can only be measured by a competent professional diagnosis. But those dickheads that think they can get away with whatever they do by flashing the disability card, they're not even close to the real category, and in a personal opinion it should be allowed to slap them in the face for being so ridiculous, you know who you are and you'd do well to stop embarrassing yourselves and us with your shenanigans.
Now on a side note to all this, if WE, who have serious and permanent deficiencies for working normally like anyone else, can do anything a perfectly healthy person does, and in some cases even better, what stops the regular people without any condition or ailment to be someone? The reasons are many, but in the end all they mean the same, people waste too much time contemplating at their own disgraces rather than focusing on how to overcome them and how to help others around them do the same, I've seen people fail a hundred times and yet they try a 101st time and then they succeed, I've seen people come from the worst places and land a decent life, a good partner, their own families, simply because they believed in themselves, and let's not overlook this, sometimes knowing the right people and making the right choices also do the trick, but the main component for success is simply:
BELIEVE IN YOURSELF B***H
That's the mindset most disabled people go by to achieve the great things they dream for their lives, they think "if he/she can do it, I know I can", not because they inspire us, but because we see the real worth in ourselves and we don't let anyone tell us otherwise, because we can be too stubborn to give it up. People talk smack at your back? SCREW THEM. People think you can't do things because you walk with crutches? SCREW THEM. People are too stupid to see who you really are and instead only care about how you look on the outside? SCREW. THEM. Because at the end of the day the only thing that matters is what YOU did with yourself, what you achieved by yourself, what you will do tomorrow for yourself, the only person that matters for your success is YOU, and if we as a minority share this mindset, you can be sure the real and important parts of other minorities do the same, life is too short and too important to be wasting time on the small inconveniences, because no matter how many things go wrong you…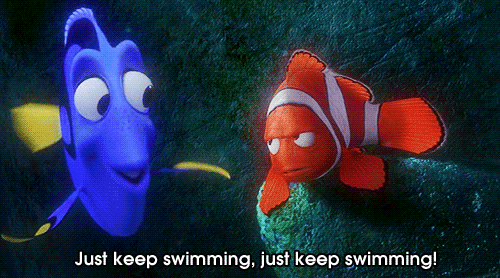 And that's it, we simply don't care about the bad stuff because we know what still works in us and in everything, we live lives of making do and at any setback we find we figure something out, even I, that am paraplegic FIGURED A WAY TO GO UP AND DOWNSTAIRS WHEN THERE IS NO ELEVATAOR, just because I needed to get things done and by my soul I would go do them, there hasn't been a situation that I have not been able to figure a way out of and whatever I couldn't then it was my problem to begin with, I just focus on what affects me directly and how to fix it in the most efficient way and that it does not bring harm or trouble to other people, and so does everyone who wants to get their life going, so whenever you see people doing something stupid on the streets and making it look as a protest to represent a minority, remember that the real body of said minority is worried with bigger problems than the average joe not knowing they exist, just because there's a bunch of kids making tik tok posts and Instagram campaigns it doesn't mean our problems, our real problems, are solved, we are the only ones tasked with solving them and as such we do not enjoy having people make scandals we never asked for and that usually just make us look as a bad and undesirable group because of them. I can totally assure that no minority asks to be represented, we make names of ourselves and represent our people without resorting to bleeding hearts who shed a tear at every suffering soul, that's not us.
And now that we got here, I hope this reading was something to enjoy, something to think about, something that helps you dis all those wannabe representatives of small groups with proper reasoning, a small means of enlightening you a bit more along with all the invaluable pieces of knowledge and common sense that exist in this crazy world of ours.
I happily say, until next time .