"Momo" is a dangerous online challenge very similar to the Blue Whale game, which first started on Facebook and later spread through WhatsApp.
Momo is a WhatsApp account with a profile picture of a very ugly girl with a joker-like laugh.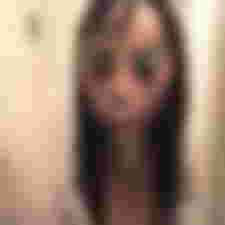 In fact, the profile picture of Momo is not Photoshop or edited, but a picture of a sculpture from the collection of dolls at the Tokyo Exhibition in Japan, parts of which have been cut off and only the image of its ugly face is displayed in the profile .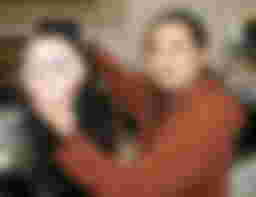 In the Momo challenge, an anonymous contact number first invites users to the game by sending a message to Momo. After sending the message, scary images and violent messages are sent to the user. Momo also claims to have access to the victim's personal information, including where he lives. The main motive of the game and its creators has not been determined yet. The online game has been seen in countries such as Argentina, Mexico, the United States, Germany and France, and seems to have spread further in South America.
The goal of this scary game is to sacrifice children and teenagers. Momo threatens children and teenagers if they do not follow his orders, appears on them at night and curses them!!
What are the dangers of Momo ?
The question that may arise for some users is what are the risks of communicating with an anonymous number and possibly receiving multiple images and messages? To answer this question, I can mention the following options .
-  Ability to steal users' information
- Phone harassment due to saving your phone number in Momo profile
- Receive violent and untimely violent messages and images
- encourage teens to behave violently and committing suicide.
 This challenge is published in WhatsApp, and saving any number in WhatsApp will also save your number in the other party's WhatsApp, so with the first message you sent to Momo, you actually gave him your number. And he can harass you through this number .
Even after deleting your account and creating a new account, because you used the same number, Momo will find you again and can resume sending threatening messages. There have also been reports of Momo contacting people that even after deleting WhatsApp, Momo has contacted them via the saved phone number and started threatening again .
If you are involved in the Momo Challenge, the best way is to delete your WhatsApp account and use a new number to get rid of the horrible messages and images of this dangerous profile .
WhatsApp Messenger executives said in response to the widespread involvement of the Momo challenge in the messenger, "We care deeply about the security of the people and Users can block any number". Users were also asked not to respond to requests for anonymous numbers on WhatsApp, especially with a photo of the scary woman, and to report any suspicious messages.
•○•○•○•○•○•○•○•○•○•○•○•○•○•○•○•○•○•○•○••
Take care of yourselves🤗