The Impossible Made Possible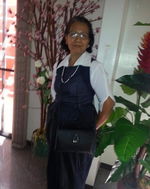 There are different stories about any special event before it actually happen. And in my case , I want to share my own personal story about the story behind the special event I attended last Nov. 27, 2022, Sunday afternoon.
In case you haven't read my previous article, the Special Event That I Attended was the 65th Birthday of our Pastor, Fred Santiago of Blessed Hope Bible Baptist Church, Rizal, Nueva Ecija .
The following was the story behind , before the actual event happened.
There are times that I cannot attend the Worship services in Church for different reasons. Sometimes I am hindered by my physical health conditions and sometimes of unavailability of someone who will fetch me from home going to church.
I was thankful that on the last Sunday of October, 2022 I was able to attend the Worship Service of BBC Estrella. This is the Outreach of the BHBBC , Rizal , the main church, pastored by Pastor Fred Santiago.
After the Worship Service, the Announcement was made about the Special Event which will be held on the main church building on the last Sunday of November 27, 2022 .
Part of the Announcement was about the dress code, contribution to food amounting to 150 pesos , for kids and adults who will attend. Beside the contribution for food, there will be commitment of such amount as a birthday gift to Pastor Fred Santiago , the birthday celebrant who will be turning 65 years old. The commitment are for everyone who is willing to give. The minimum commitment was 1,000. But anyone could give more or less the minimum commitment depending upon the financial ability of a person.
Hearing about the Announcement , I feel motivated to attend such an special event. I wanted to experience something different for it is the first time that such kind of a celebration was to be held. For the previous years of celebrating the Pastor's Birthday was as simple as it can be. How simple it is, is I already mentioned in my previous post .
Personally, I confessed that I don't have the financial ability to give for food and minimum commitment which I desire to give. It is because, my SSS pension is the lowest amount to be received by a pensioner. But how I and my son survived on such amount every month up to now, is by God's providential care to us.
So having experienced such daily provisions from God , made me to take a step of faith. I thought if God has provided my needs in the past, He will also provide for my needs for the occasion. I compelled myself to take a step of faith in God and trust Him for the means.
I started praying to God about my financial needs. God put ideas in my mind what to do . The idea was about to sell clothes that suits the dress code in the event. Since I had a second hand clothing mini store (Ukay Ukay Store) I started sorting out clothes , and found some.
The next step was to pray to whom I shall approach to sell it. Certain believers pop into my mind to approach. And I prayed to God to give me favor in there sight that they would buy.
Excited as I was , I immediately message one of them and sending photos of the clothes with it's respective price tags. Her response was positive . She was able to like a terno outfit for her daughter and a blouse for herself.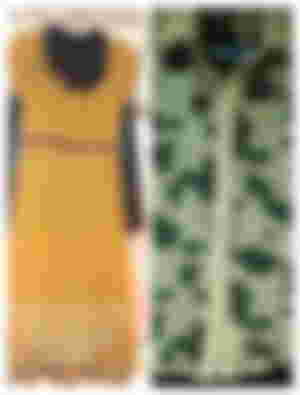 I made additional efforts to sell to others, but they refused and not interested , saying they can't afford it.
The next person that came to my mind was a pastor who had a year old grandson. Since I also had clothes suited for his grandson I brought it when I went to church. And after the Worship Service I went to their house and offered the the clothes. They looked at the clothes and liked it all. They bought all the clothes that I offered them right away. Her wife knew that I am selling clothes so that I could raise funds for my commitment on the special event.
I was able to raise a sum of 1,050 in all . Having such amount, I went to the house of one of our brethren who is assigned in collecting the commitment and payment for food. I was still short of a hundred pesos (100php) .
That 100 pesos was paid in full the next Sunday, because there was one in our neighborhood who paid me 200 pesos as her partial payment for his debt to me on some of the clothes he took weeks ago.
Beside it all, I had additional money for other needs to be met . An unexpected buyer came in our house on Sunday afternoon. He bought lots of kids clothings amounting to more than 200 php. She was from a far place and just visited her mother, who is my neighbor. She was satisfied with the clothes she bought for it was good in quality and cheap according to her .
God gave me the faith that moved me to trust and depend on Him.
God answers my prayers. He favored me in the sight of my co believers in the church , and my neighbors too.
God provided my financial needs timely and more than I expected and needed.
God did worked out things in favor of me. The people whom God used , unknowingly didn't realized that it is God who moved them to do me some favors. But personally I am very aware of it, and so I praised and thanked God for everything .
So therefore I conclude, that God is all behind my story why I was able to attend that Special Event.
Looking back on my previous experiences with God's loving kindness and providential care, I counted this again as one of my memorable events in my life.
I hope this story of mine, will somehow inspire . It is not to see is to believe that works but it is rather To Believe Is To See, God's wonderful ways of caring for us in meeting our needs.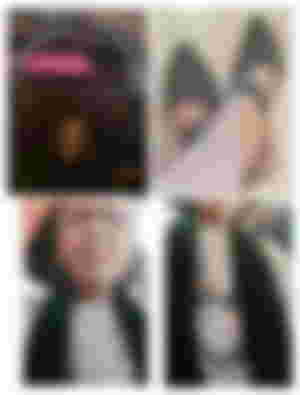 Thanks for reading.
Published: Dec. 5, 2022